Monthly Feature

The phrase "dog days' refers to the hot, uncomfortable days that began in the U.S. late last month and have intensified in July.
Read more: The Dog Days of July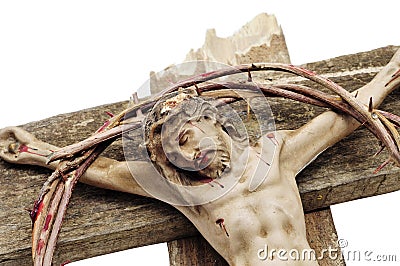 The month of July is dedicated to the Precious Blood of Christ.
We believe that Jesus died on the cross - a bloody death - for our salvation. As stated in the first letter of Peter, "....you know you were ransomed....not with perishable things like silver and gold, but with the precious blood of Christ, like that of a lamb without defect or blemish."
The devotion in honor of Jesus, I feel, is best described in the Litany of the Precious Blood of Jesus Christ drawn up by the Sacred Congregation of Rites and promulgated by Pope John XXIII in 1960.
I will devote this article to certain lines of the Litany of the Precious Blood of Christ and selected Biblical sayings about that line.
Read more: The Precious Blood of Christ
The Sandugo Festival, a month-long affair, is held every July in Tagbilaran City on the island of Bohol, Philippines. It is an annual historical celebration that commemorates the treaty of friendship between Datu Sikatuna, a chieftain in Bohol, and Spanish conquistador Miguel Lopez de Legaspi.
Read more: The Sandugo Festival
Preview
More on this Section