Monthly Feature
Many historic events took place in August. One of them occurred when Corazon Aquino passed away on August 1, 2009.
A prominent figure in the 1986 people power revolution, she toppled Marcos from his authoritarian rule and restored democracy to the Philippines. She also served as the country's president and was chosen as Time magazine's "Woman of the Year".
Read more: It's All about August
The significant religious feast in August is Mary's Assumption into heaven, celebrated on August 15. On August 15 every year, many Christians – Catholic, Eastern Orthodox and Anglican – celebrate the Assumption of the Blessed Virgin Mary's undecayed body into heaven.
Read more: The Blessed Virgin Mary's Assumption into Heaven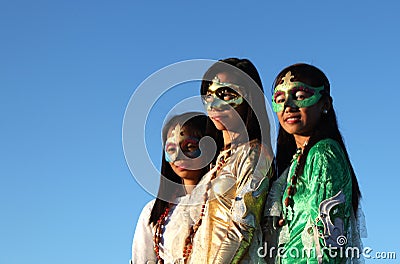 In this segment, we feature two Filipino festivals - Kadawayan sa Dabaw and Buyogan.
Read more: Philippine Festivals in August
Preview
More on this Section