Monthly Feature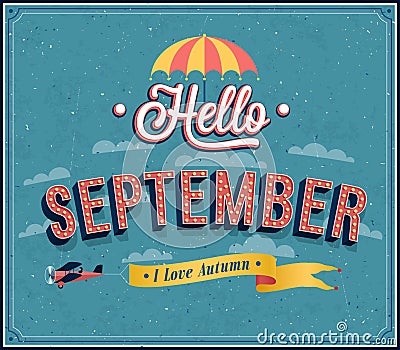 And the days dwindle down to a precious few, the lyrics of September Song go on.  But first we must trace the history of September. The month comes from an old Roman word 'septem' meaning seven. How come we now commonly call it the ninth month. Well, the ancient Roman calendar began with March. As previously explained, the calendar was reformed by Rome by adding two new months (January and February) and altering the numbering of the old months. Thus September came to be called as the ninth month.
Although not connected with September being referred to as the ninth month, a further reform was made - the Gregorian calendar. It was introduced by Pope Gregory XIII and that is how the calendar got its name. It was made for accuracy - to change a full year to 11 minutes less than 365.25 days. Many countries didn't switch over immediately to the Gregorian calendar perhaps because it was made by a Roman Catholic pope but these nations have migrated to the Gregorian which is now widely in use.
Read more: The Days Grow Short When You Reach September
Though there appears to be no official word on the move to Loyola, we presume that it was done in September and in this segment we present two articles saying hello to Loyola, then the new site of Ateneo.  We feature the articles of John Anthony Lazo and Ted Montemayor.
Read more: Welcome Loyola
Preview
More on this Section